Shipbuilding Software Solutions
Design and information management solutions for data-driven shipbuilding
CADMATIC Marine Design software saves time during ship design, engineering, and production and keeps you ahead of the competition. The high-quality engineering information enables greater prefabrication and pre-outfitting of blocks, thereby reducing assembly and building times. Our solution is a specialized CAD/CAM shipbuilding software that supports the whole project life cycle. The solutions have a proven 35-year track record on and are used by the world's leading shipbuilders.

Customer testimonials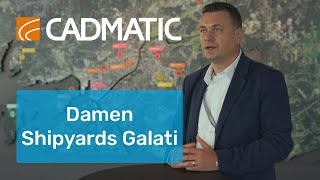 Customer testimonial: Damen Shipyards Galati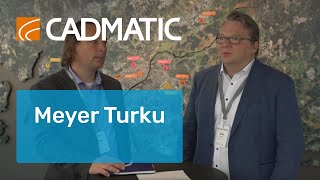 Customer testimonial: Meyer Turku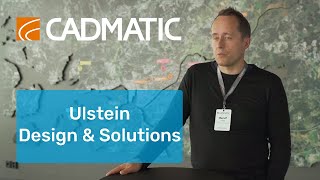 Customer testimonial: Ulstein Design & Solutions
With CADMATIC Marine Information Management, our goal is to assist our customers to embrace the immense possibilities offered by advanced digitalization and the digital transformation of the shipbuilding life cycle: Shipyard 4.0.
Smart functionalities are rooted in embedded shipbuilding knowledge, the newest IT advancements, and thorough user experience paths. The core of our solutions supports shipbuilding-specific needs and way of working and provides support for design innovations as well as various shipyard requirements and needs for assembly and production lines.
The role of CAD/CAM in data-driven shipbuilding goes beyond engineering and design; it becomes a dashboard to which information is added on top of the 3D model, resulting in the incremental creation of a digital twin for shipbuilding.